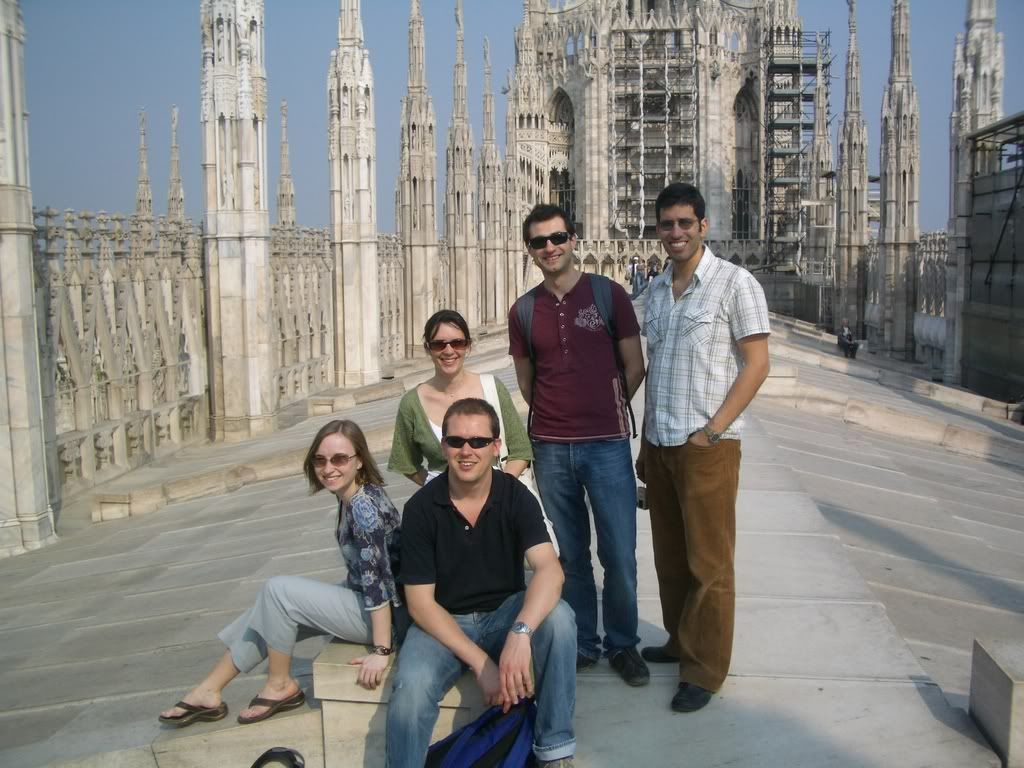 Below is a link to the photos from our trip to visit Silvia and Fabrizio in Milan. Pizza, pasta, cheese, gelati, wine, sunshine, very nice :)
Here we are on top of the Duomo doing a perfect catalogue pose, very impressive it was up there too. I'm modelling my nice new pair of linen trousers that took the biggest hit by the red-wine-breaking-in-suitcase incident on the way home. Successfully dyed dark blue last weekend, together with two tops that also came out of the incident rather badly.
Alberto has a photo of the whole group reunited (just before we went through security to go home again), will post when I get hold of it!

Milan pics